Nicole Pollack '17
Rooney Mara is wearing, or rather slaying, a dress designed by the one and only Alexander Wang. Her effortless beauty is shown throughout this look from her slicked back braid to her wine red lips. Her blush pink, almost nude, gown compliments her fair complexion and accentuates her edginess without losing any elegance. This ruffled dress perfectly fits her figure. Rooney Mara truly stunned in this outfit.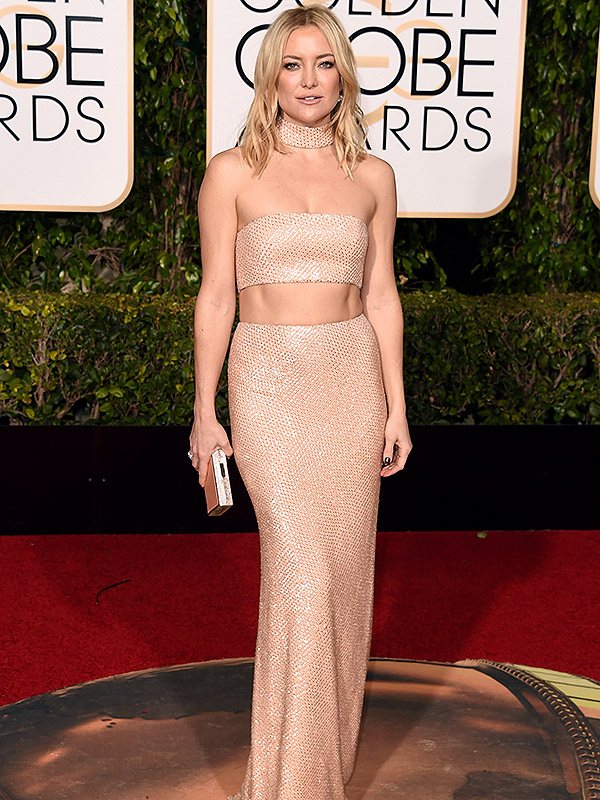 Kate Hudson is no stranger to the fashion spotlight.  She knows herself and her own style very well. This dress, although appearing as skirt and shirt combo, is mesmerizing. This dress is by Michael Kors and it seems as though it was custom-made since it fits her so perfectly. This head-to-toe pink look, although girly, is somehow transformed by Kate into a very edgy and sophisticated look. Kate looked remarkable on this night — as per usual.
Rosie Huntington Whiteley is known for being extremely gorgeous and classy. With this look you can totally see how she obtained this reputation in the first place. The gold tones throughout this outfit, from her golden locks to the gold beads running down her dress, work to tie everything together and makes this look all the more glamorous. Rosie is wearing Atelier Versace, and all I can say is "Wow."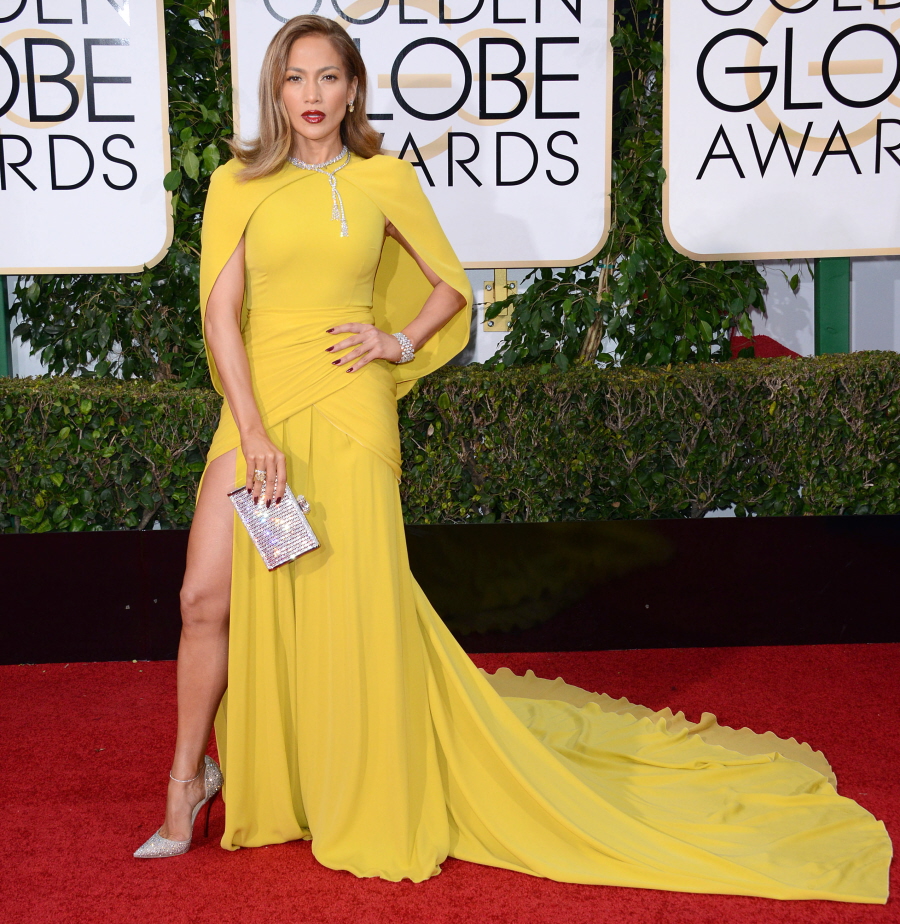 Let's be honest, if anyone can rock a mustard yellow dress on the red carpet it's J.Lo. This dress is not only flattering but extremely architectural. The endless drapings flowing seamlessly down the front and back of the dress are made to perfection. The cape-like piece on the back is totally working for her, and we will most likely be seeing this fashion trend more and more as the year goes on. The designer, Giambattista Valli, loves this yellow color.  I am sure he's proud to see J.Lo drop jaws in this dress. Simply fabulous, as always.
Laverne Cox looks completely angelic in her gorgeous gown by Elizabeth Kennedy. This dress accentuates her amazing height and figure and leaves her looking phenomenal. Her parted up-do and bold lip completely tied this look together, leaving the talented Laverne Cox looking 100% flawless.